JOIN OUR WORSHIP SERVICES LIVE
Top 3 Things To Know This Week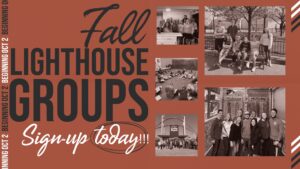 LIGHTHOUSE GROUPSLighthouse Group sign-ups begin TODAY!
If you have never been a part of a Lighthouse Group before, this is your chance to plug in with other growing disciples. This semester will begin on October 2 and end December 3.
Look at the catalog in your bulletin and use your connection card to sign up for your group today!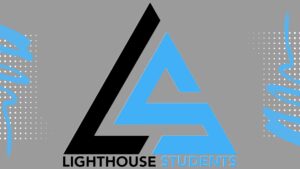 LIGHTHOUSE STUDENTS

Student ministry at Lighthouse Community is launching in just a few weeks! Jr High and High School students will be meeting Sunday nights from 5:45-7:15pm starting October 8 in the Worship Center for some fun, teaching, and small groups. If this is you or you know somebody, you are invited to come – all are invited!
For more information, check the Lighthouse Students box on your connection card.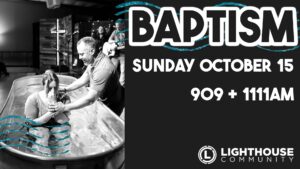 BAPTISM

If you've said Yes to Jesus as your Forgiver and Leader and have not been baptized, this is your best next step. Baptisms are happening Sunday, October 15!
Be sure to check the "Baptism" box on your connection card if you are ready to take the next step.
We cannot wait to celebrate with you!