JOIN OUR WORSHIP SERVICES LIVE
Top 3 Things To Know This Week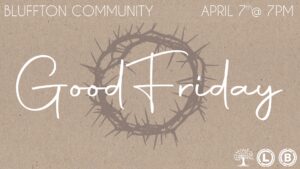 GOOD FRIDAY
You're invited to join us for Good Friday service at Bluffton Community. We are gathering as a family with Living Hope and Bluffton Community at 7pm on Friday, April 7. This will be a family service so all children and adults with gather together. We will see you there!.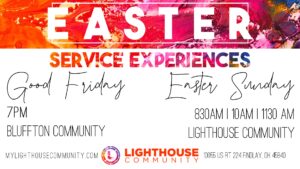 EASTER
Easter is only four Sundays away and you're invited to join us here at Lighthouse Community! This year, you will have 3 service times to choose from on Sunday, April 9: 830am, 10am, and 1130am. We can't wait to spend Easter weekend with you and your family!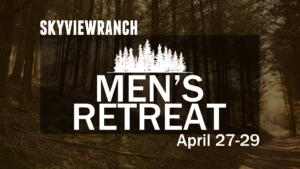 MEN'S RETREAT
April 27- 29 is Men's Retreat at Skyview Ranch! This is a great way for fellowship, eat delicious food, and join compelling chapel sessions filled with worship and a deep dive into God's Word. During the retreat you can look forward to classic activities such as paintball, the shooting range, make-a-steak dinner, and more! Check the box on your connection card for more information!