JOIN OUR WORSHIP SERVICES LIVE
Top 3 Things To Know This Week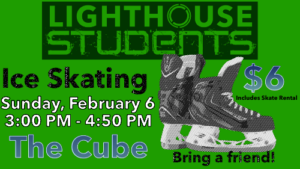 LET'S GO SKATING!
If you're in 6th through 12th grades, you're invited to join us for some fun on the ice. Grab a friend and get a ride to The Cube next Sunday, February 6 at 3 pm. (That's not a typo in the image; the event really does end at 4:50.)
To learn more, check the box on your Connection Card, or contact us at
students@mylighthousecommunity.com
.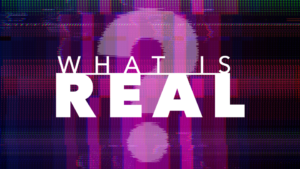 WHAT IS REAL?
Some claim to have the truth. Others say there is no truth. Who's right? Beginning Sunday, February 13, you're invited to WHAT IS REAL: a new teaching series uncovering how we can find real, unchanging truth from the bible. You won't want to miss a single week! Invite a friend!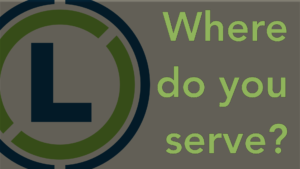 WHERE ARE YOU SERVING?
The best way to discover your spiritual gifts and use them for the purpose God gave them to you is to serve in ministry. Are you ready to grow in your "grace gifts" and see them bear fruit, but you're not sure where to start?
Check the "join a ministry team" box on your Connection Card!