JOIN OUR WORSHIP SERVICES LIVE
Top 3 Things To Know This Week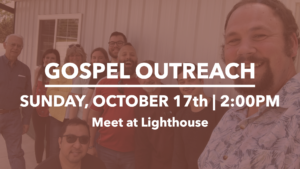 SHARE THE GOSPEL!
Disciples from Lighthouse Community have been going out to share the gospel, and people are coming to faith! It is remarkable! You're invited to join God's mission to help people say "Yes!" to Jesus this Sunday, October 17 at 2pm.
Check the "Gospel Outreach" box on your connection card, and let's make disciples together!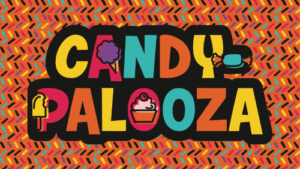 CANDYPALOOZA!
Here's a fun opportunity to invite families to Lighthouse who don't ordinarily go to church. During both services on Sunday, October 31, kids in 5th grade and under are encouraged to come in costume—and they'll go home with a palooza of candy!
Grab some invitation cards and share the joy with your friends and neighbors!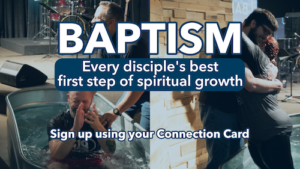 ARE YOU READY FOR BAPTISM?
The Bible tells us that when you say "Yes" to Jesus as your Forgiver and Leader, one of the first steps forward is baptism. If you're ready to walk with Jesus in obedience and take this step,
check "Baptism" on your connection card!