JOIN OUR WORSHIP SERVICES LIVE
Top 3 Things To Know This Week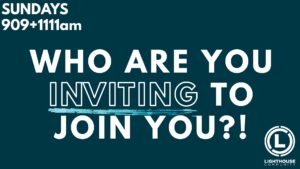 WHO ARE YOU INVITING?!
There are 50,000 people in Hancock County who do not know Jesus as their Lord and Savior. Who do you know that you could invite with you? Be sure to invite a friend to join you next Sunday for the 909 or 1111am services online OR on campus! We can't wait to see who you bring to Lighthouse Community next weekend!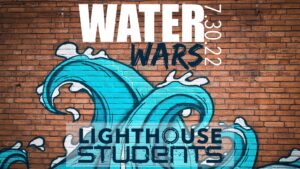 MIDDLE SCHOOL WATER WARS
Calling all Middle school students! If you love the water, swimming, slipping and sliding, games, food, and just having a great time, you NEED to be there for water wars. July 30th 4-6 PM at Matt and Karla Altfeltis' home. This event is totally free, just come and bring your friends. Don't miss it!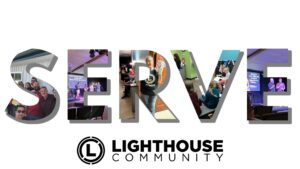 SERVING IN MINISTRY
Do you feel called to serve? Are you wanting to discover your spiritual gifts but not sure where to start? We have a variety of different ministries to serve in and would love to have you join us! Our ministry teams include: Tech Team, Connections Team, Worship Team, Lighthouse Kids, Prayer Team, and our Social Media Team. Check the box on your connection card so we can get you plugged into ministry!