WELCOME TO CHRISTMAS EVE HOME EXPERIENCE
The Christmas Eve Home experience will begin at 4pm and 5pm on Christmas Eve. Then you can access it on demand for the next 48 hours!
Top 3 Things To Know This Week
THE BIRTH OF CHRIST!
Jesus' birth is one of the most unique moments of history and a time to celebrate! That's why this year, you'll have TWO Christmas Eve Services to choose from:
4pm + 5pm. Rejoice in Christ's coming and then help spread the good news with Donut Delivers – social distancing style! You can join for worship online, too.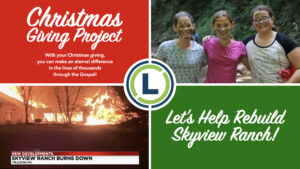 SUPPORT THE GOSPEL
Skyview Ranch lost their primary ministry building to a fire November 2019. They are in the process of rebuilding, and you can help! This year, Lighthouse Community is partnering with Skyview Ranch to help them reopen their camp for gospel ministry for 2021. During the entire month of December, you can give to help them rebuild. Mark your gift as "Christmas Giving Project or click the image and give online.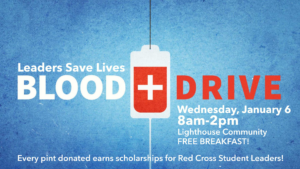 RED CROSS BLOOD DRIVE
Lighthouse Community is hosting a Red Cross Blood Drive on Wednesday, January 6, 2021 from 8am – 2pm. You can help Hancock County and give life! For more information, complete your Connection Card below and check the Blood Drive Next Step! A volunteer will help you schedule your appointment.