Bible Reading Plans
Sometimes, just know where to begin reading can be the biggest hurdle to jump. Why not use a bible reading plan to blast through that barrier? Click on plans below to view and download.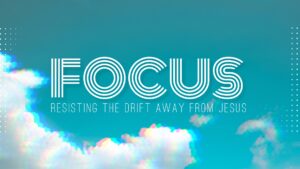 Featured Meditation Plan
Bible meditation is a powerful way to invite the Holy Spirit to use the scriptures in transforming our minds, spirits, and lives. Bible meditation is not an emptying of the mind but rather a filling, intentionally pondering a biblical text, thinking deeply about each word and their place in the passage.



Small Group Resources
Reading the bible and praying on your own time is important. So is doing that in friendship with other believers.
Think about this: for the overwhelming majority of history, the bible has been read, listened to, and talked about in gatherings far more than it ever has been in private.
Much of the New Testament is written in the plural. For the most part, you can assume a "you" is not referring to a single person, but to "y'all's" or "you-ins!"
Below, you'll find resources that will help you take steps of growth in community with other believers.
Lighthouse Groups Curriculum
2023 Spring Semester