JOIN OUR WORSHIP SERVICES LIVE
Top 3 Things To Know This Week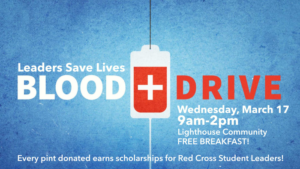 BLOOD DRIVE
Lighthouse Community is hosting a
Red Cross Blood Drive on Wednesday, March 17 from 9am – 2pm.
You can help Hancock County and give life! Sign up on your connection card. A volunteer will help you schedule your appointment.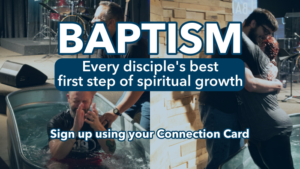 REACHING OUR CITY TOGETHER
Go on a mission trip… right here in Hancock County! You're invited to join our family of churches (Lighthouse, Heatherwood, and Bluffton) as we partner together
to prayer walk neighborhoods in Findlay and engage in gospel conversations with people who are spiritually open. Mark your Connection Card for more information and join God in his mission to rescue people through faith in Jesus!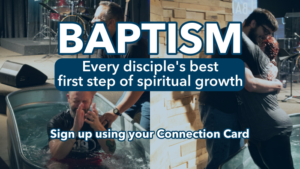 READY FOR A NEXT STEP?
Have you put your faith in Jesus as your Forgiver and Leader? Great! Have you been baptized yet? If not, your best first step of spiritual growth is baptism. Check "Baptism" on your Connection Card to get more information about our next baptism on March 28.