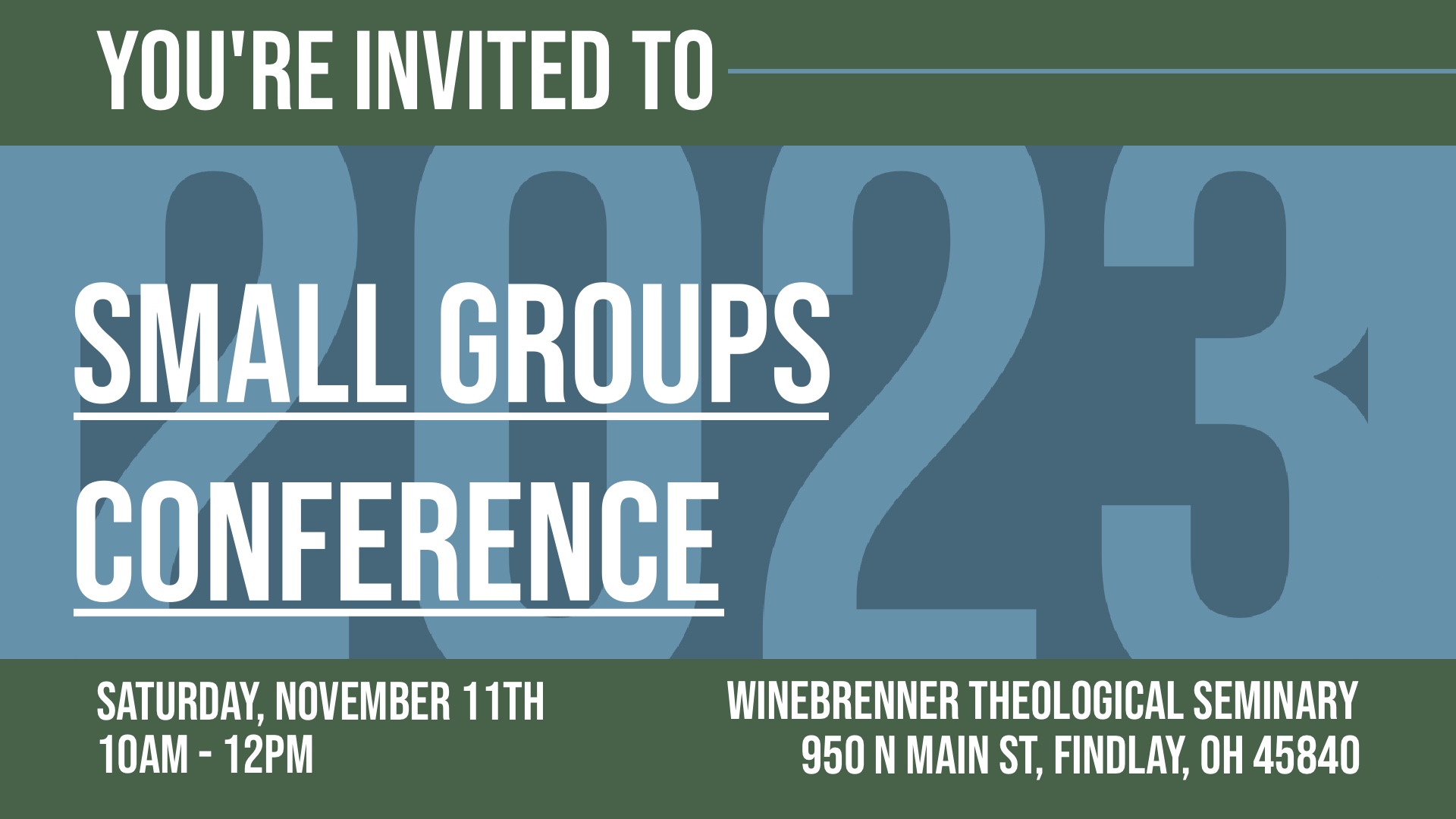 Small Groups Conference 2023
Are you a small group leader or have you thought about leading a group? This conference is open to anyone who has ever led a group, is currently leading a group, or thinks they might want to lead one in the future. Invite a friend to join you! Registration is open now!!
WHAT: Small Groups Conference
WHEN: Saturday, November 11th, 2023
WHERE: Winebrenner Theological Seminary
950 N Main St, Findlay, OH 45840
WHY: Anyone who wants to learn how to help people engage in Bible study.